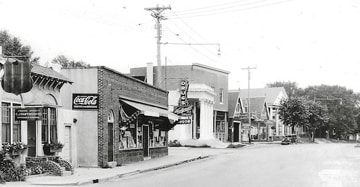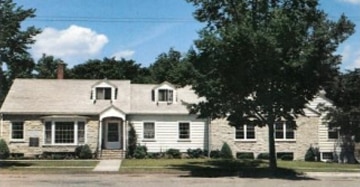 The Martinson family has a long history of service the health care needs in the Wayzata community and we are proud of this! Dr. Bruce Martinson's father, Dr. Elmer Martinson, was a surgeon and his grandfather, Dr. C.J. Martinson, was a Family Practice physician in Wayzata for many years.
This photo from the Wayzata Historical Society shows Dr. Martinson's original location on Lake Street in Wayzata. Pictured here, you can see the view as it looked in the 1930's, including the C.J. Martinson Clinic, Wayzata Pharmacy, Wayzata State Bank, Pettitt & Kysor Grocery, Rettingger Ford and the Village Hall.
Dr. C.J. Martinson later built the clinic that is familiar to us today on Wayzata Blvd. He practiced family medicine here for many years. Martinson Dental is located in the lower level of the clinic which accessible through the east entrance.
Dr. Bruce Martinson provides dental procedures in Wayzata, MN as a licensed general dentist in the state of MN.